Talent Planning for a Post-Covid Uptick
Reevaluating your talent plan before a Post-Covid uptick in business may put you ahead of your competition.  While there have been many furloughs and some layoffs in construction and manufacturing, many have avoided letting their best people go.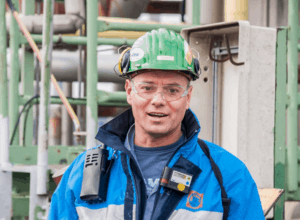 By the same token, those who were contemplating a career move will be very careful about making a change for fear of being last in, first out.  We're learning from talking to construction and manufacturing employees across the country how they've been reflecting on their careers and their personal lives during this crisis.  As a result, you may find some construction and manufacturing employees' personal and career goals have shifted.  For example, some may retire sooner than expected and others will hope to work longer.  Others, whose jobs don't require them to be on the shop floor, construction site or office, may ask to continue working from home.  After days of self reflection, one candidate described how he spontaneously resigned and moved his retirement date up.  However, too much togetherness during this long shelter in place will have some people feeling liberated to get back to the office.  There are some practical steps you may consider taking now to be prepared for post-covid talent management.
Reevaluate Your Workforce
Take a look at your demographics.  How many employees were close to retiring?  Do you need to replace any previously under performing employees?  What additional field or shop and office staff might you need for the new normal?  Do you have people to handle the additional compliance and workload associated with the new, COVID world?
Talk to Your People
People are paying attention to how their employers led through this crisis.  Have conversations with field and office staff about how they're doing is important. Gain insight into what you can do to provide a better workplace for them.  Have you taken steps to make them feel comfortable going back to the office, job site or shop floor?  If so, communicate that as soon as those steps have been identified.  Research shows 80% of your business results come from your top people.  As a result, it's even more important to understand where you stand with those top performers.  Also, realize everyone has different needs, and is smart to customize the employee experience for everyone as much as possible, especially the best of your best.
Know Your Employer Brand
If you haven't done so, it can be critical to identify your brand, or your "reputation as an employer."  Your brand is made up of the opinions of previous and current employees.  For new clients, we have a simple four question survey to help us.   We ask key questions about what they like most about working for ABC Company.  These questions are designed to understand what cultural dynamics cause employees to feel valued and appreciated.  After all, not feeling valued and appreciated is the ultimate reason people leave jobs.  You can ask those questions to help assess how your company's way of doing things impacts your people and their level of engagement.  You may be surprised to find out that often it's the little things your senior leaders do that makes a positive difference in retention.
Prepare for Success
Developing a talent plan puts you in a more proactive hiring position, instead of the last-minute fire drill.  Our experience has proven it doesn't matter if construction or manufacturing is expanding or contracting.  Top talent will still be hard to attract and retain in these industries.  In fact, during slower periods, top performers are often more reluctant to make a move.  For attracting new staff, be prepared to sell candidates on your company's financial stability, business strategy, culture, and "employer brand."  Also, show the candidate how this role will improve their lifestyle or move their career in the direction they want.  For example, with a shorter commute, someone might have more family time, or due to your culture or management structure, someone might have an opportunity to make more impact.  Other appealing reasons people change jobs include alternative work schedules, better training and development opportunities, and increased flexibility.
We're always happy to answer your questions about market conditions and help troubleshoot difficult recruiting situations.  Feel free to call 630-282-7747 for Kathy Cole, President.