Three Reasons to Make Your Hiring Process a Top Priority
No priority is more important to your business than hiring top talent.  Yet, many managers put recruiting tasks at the bottom of their "to do" list.  Here are three reasons why recruiting it should be at the top.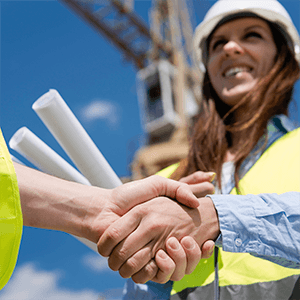 Speed is Required to Recruit High Impact Performers 
Research shows your company's top performers generate 80% of your business results.  In one study, "above average" performers made a 300X greater business impact than average performers.  And when you need an "A player" for a key position, you have to move quickly.  Based on experience and research, we know the top 10% of candidates will be gone from the market within 10 days.  This is why it pays to move quickly.  What does that mean for your company?  Your hiring managers must review resumes promptly and schedule interviews quickly.  They should also provide feedback in no less than 48 hours.  If they wait too long,  top candidates will be taken by your competitors. And if they're still available, they'll be more expensive to hire, after interviewing elsewhere.
The Buck Stops With Hiring Managers
Your hiring manager really drives the speed of the hiring process.  In fact the biggest bottleneck is nearly always the hiring manager's desk.  Without their commitment, the chances of hiring the top talent you need are slim.  Successful recruiting hinges on speed and planning.  Defining the "true" performance goals and gaining consensus on qualifications is key.
Increases Retention
When managers "own" the need and desire for results, the chances for success skyrocket. Having "skin in the game" significantly increases the chances of a better selection process and hiring outcome.  Creating this sense of personal ownership in the process can increase the likelihood the hiring manager will invest in on-boarding and mentoring the new hire.  Having a system of recurring and detailed reporting can be invaluable in building this dynamic.  After all, we all know that "what gets measured gets done." Ultimately, the impact of personal ownership means a greater likelihood of long-term employee retention.

One of our clients proved the success of this strategy.  The President of this large General Contractor started a weekly recruiting call with all hiring managers.   We helped them create an agenda and report.  This report lists all open positions, hiring activities since last call, next steps, number of interviews, and outstanding items.  Soon it became obvious which managers were successful and which were not.  But more importantly, this process increased accountability and improved hiring results.
Need clarifications or more information?  Have any questions?  Get the answers you need.  Call Kathy Cole, at 630-282-7747 or email her at kcole@dkcole.com.