Build Your Construction Hiring Plan for 2020
Talent management is critical to the success of any construction business.  Have you included hiring needs in your business plan for 2020?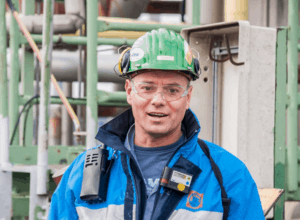 Including hiring in your planning forces you to examine your team's capabilities and balance them with business plans and resources.  You'll want to identify those who may be retiring soon, anyone under performing who may need replacing, and determine whether any strategic hires are needed to move business plans forward.
High Impact Hires

Strategic, high impact hires could be necessary to expand your geography or industry niche.  These types of hires often require proactively targeting candidates with the specific skills and background you need for business success.  For example, if you know you want to start a healthcare construction division, you may need a high performing Senior Project Manager with a healthcare background.  Your high potential candidate is not likely to be scanning and applying to job postings.  As a result, identifying possible candidates early is critical.
Candidate Pipeline
Once you've identified your specific talent needs, you can develop a candidate pipeline. A great place to start is by asking your best employees, subcontractors, vendors and suppliers for names of individuals who may have the background for those positions.
It is then easy to organize that information in something as simple as a spreadsheet or as complex as a recruiting applicant tracking system.  Now, you're ready to start networking to make contacts, and you can divide those responsibilities among the management team.
Prepare for Success
Developing a strategic hiring plan puts you in a more proactive hiring position instead of the last-minute fire drill.  Our experience has proven it doesn't matter if construction is expanding or contracting.  Top talent will still be hard to attract.  In fact, during slower periods, top performers are often more reluctant to make a move.  Be prepared to sell candidates on your company's financial stability, business strategy, culture, and "employer brand."  Also, show the candidate how this role will improve their lifestyle or move their career into the direction they want.  For example, with a shorter commute, someone might have more family time, or due to your culture or management structure, someone might have an opportunity to make more impact than where they are now.  Other appealing reasons people change jobs include alternative work schedules, better training opportunities, and increased flexibility.  Finally, treat every potential candidate exactly like a prospective client, and you'll attract your share of talent in the new year.
We're always happy to answer your questions about market conditions and help troubleshoot difficult recruiting situations.  Feel free to call 630-282-7747 for Kathy Cole, President.